5 Best Soaking Tubs for Small Bathrooms
Soaker tubs can improve the aesthetics and functionality of your bathroom. But, what if your bathroom is too small for a regular tub? Is there a way to find soaking tubs for small bathrooms?
You don't need to worry because we listed down some of the best soaking tubs that you can add to your small bathroom.
Top Soaking Tubs for Small Bathrooms
1. Kohler Soaking Tub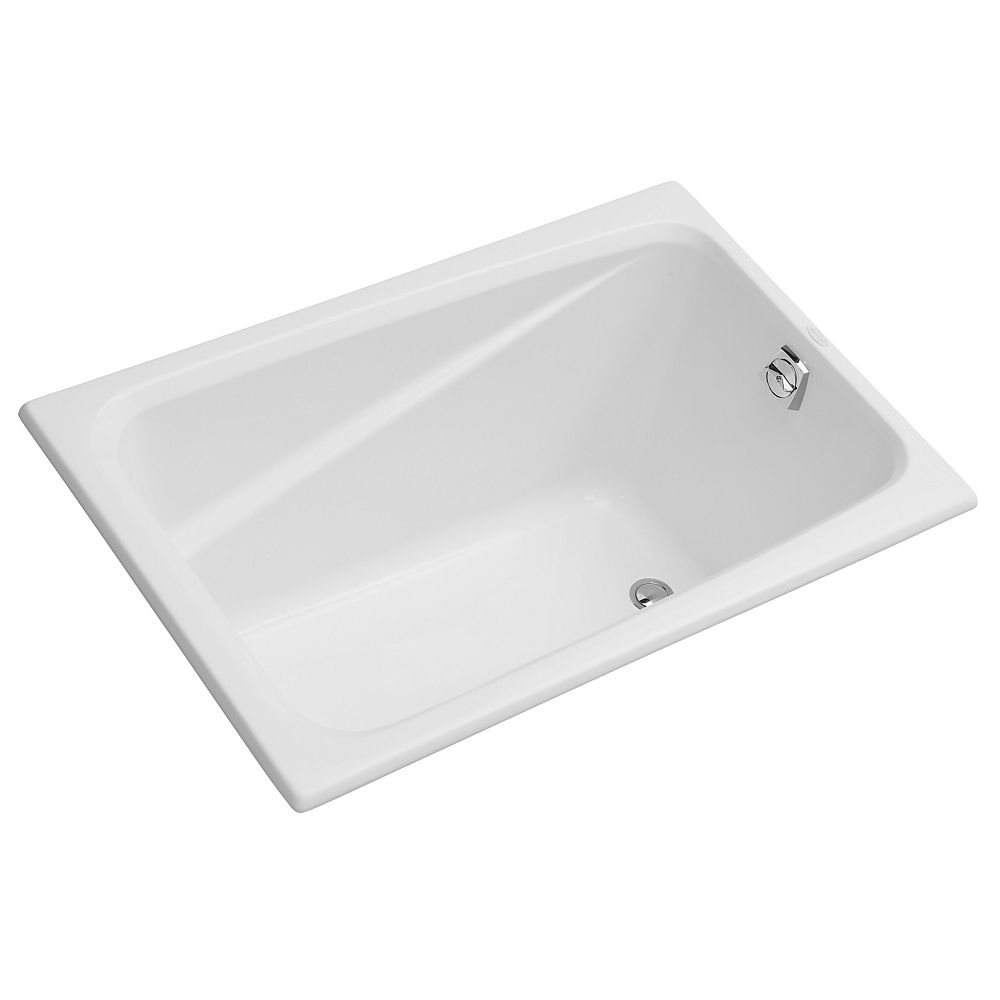 With a measurement of 48 x 32 inches, this bathtub is a suitable addition to your small bathroom. It doesn't take too much space, but it's deep enough to keep your whole body soaked underwater. It is made from acrylic, so it will not be as cold as the other materials used for bathtubs and, it offers better heat retention as well.
The Kohler soaking tub is known for its depth. The measurement from the bottom of the tub to the overflow is 17.875 inches, and its overall depth is 23.4 inches. It's the perfect soaking tub if you want to relax. The tub is even set at a nine-degree angle to provide back support.
The best thing about the Kohler soaking tub is that it comes in five finishes. It comes in sandbar, biscuit, white, dune, and almond. There's always a design that would fit your bathroom.
2. Fine Fixtures Small Alcove Soaking Tub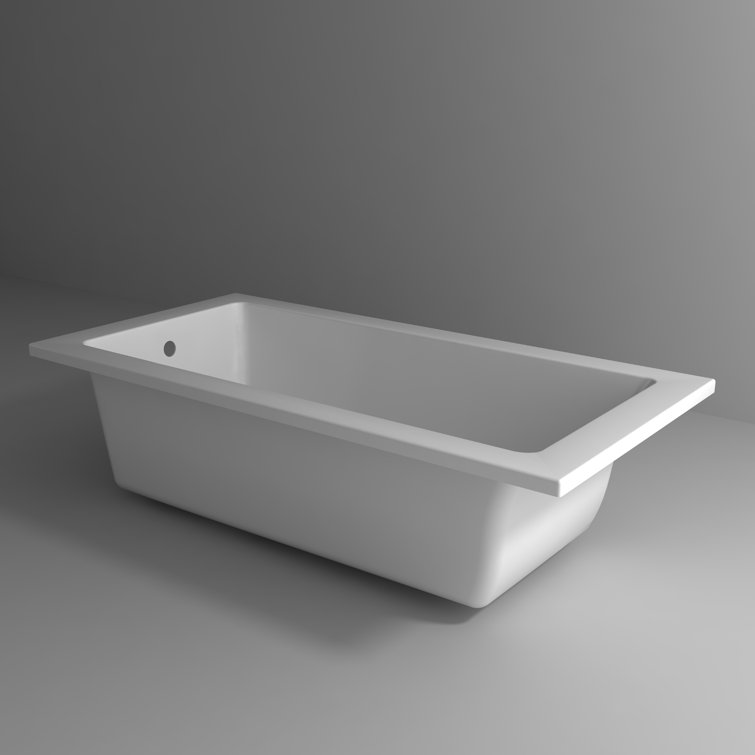 This soaking tub is a popular choice for people who are not really fond of fancy designs. It is simple, it's elegant, and it's small enough to fit in your tiny bathroom. This tub is made from acrylic material with fiberglass reinforcement, making it sturdy and durable. It features a glossy porcelain finish, and it's safe against oils and salts.
If your bathroom is too small for a regular bathtub, the extra height from this model will allow you to experience the features of a normal one. You can fully immerse your body in the water with its 48" size.
The surface is non-slip, so you can move in and out of the tub without slipping. The acrylic material is also a great choice as it offers protection against fading and stains.
Take note that this is a clawfoot tub so you can expect that it is elevated from the floor. While it gives an air of luxury, it's not a good choice for the elderly and kids.
3. Veba Freestanding Bathtub
The Veba Freestanding Bathtub is not only elegant as it offers amazing features that will make your life easier. This tub has a 47-inch diameter with a depth of 27.6 inches, which is pretty good for a small tub as it would fit most small bathrooms. The best thing about this is that you can move it anywhere you want. It's freestanding, so you don't need to install it in your bathroom.
This tub is made from gloss-white acrylic, and it's reinforced with fiberglass. The double-wall design is definitely a great feature as it would help retain the heat of the bathwater.
The 7.1-inch internal seat is also very comfortable as you can sit inside the tub while keeping your body submerged underwater.
4. American Standard Cambridge Bathtub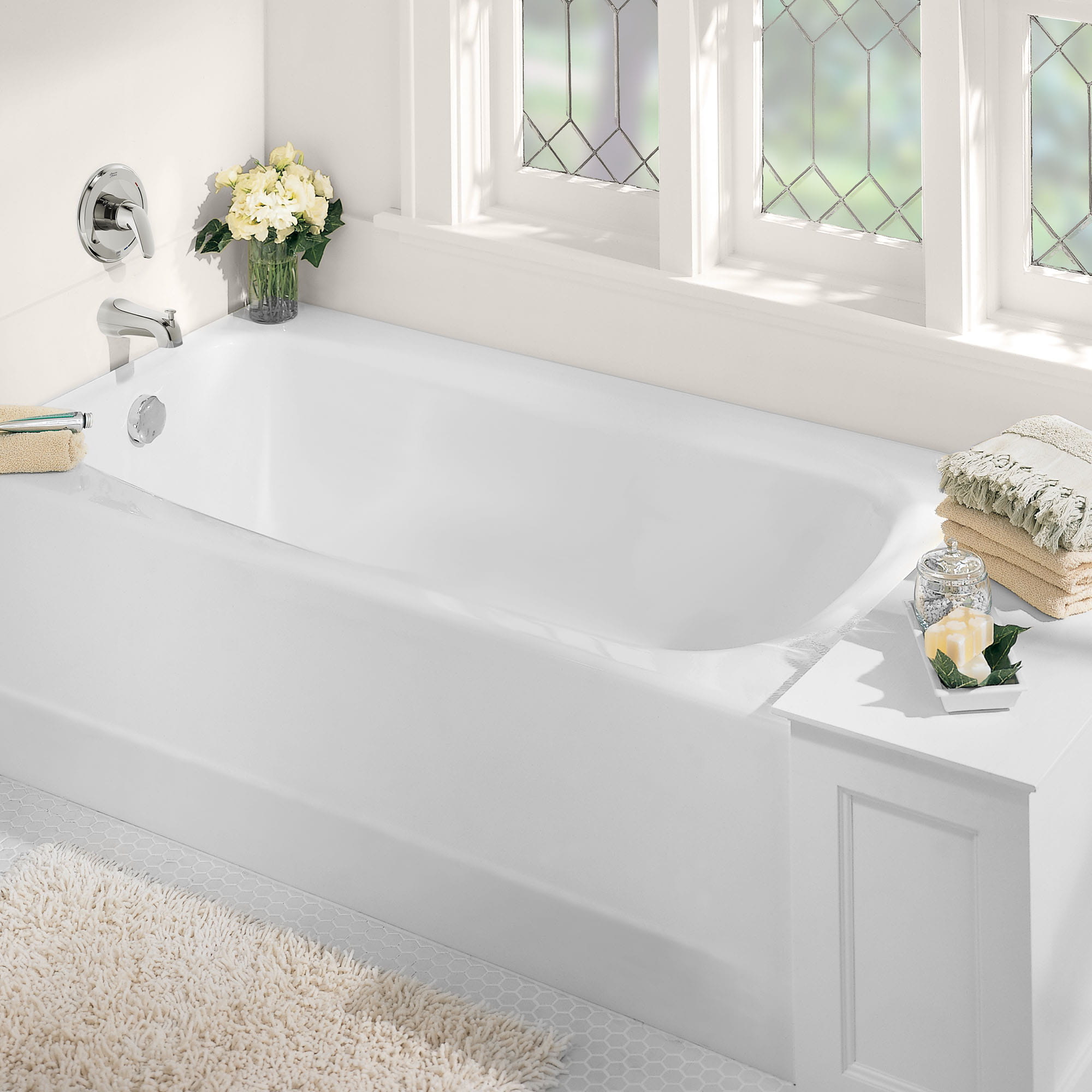 If you need an American-style tub that would fit perfectly in your small bathroom, this is the best option for you. American Standard is a household name, and they offer a wide range of high-quality products, so most people prefer this brand. They are also known for their small tubs, and it comes in four colors that would match your interior: bone, linen, white, and arctic white.
It's 60 inches long and 32 inches wide with a depth of 17.75 inches, which would allow you to soak your body completely. Although the length is a bit big, it is still considered a small tub since only a single person can fit inside.
As for its durability, it is using its proprietary Americast material to make sure that it is durable and sturdy. This material is also known to retain heat, so if you're using your heater, it will keep the water warm.
The best feature that you can get from this Cambridge tub is its slip-resistant base, StanSure. It is the reason why you can go right in the tub without slipping and makes sure that you can easily clean the flooring.
5. Woodbridge Freestanding Deep Soaking Tub
One of the reasons why many people love the Woodbridge Freestanding Deep Soaking Tub is because you can move them around your bathroom anytime you want. If you feel like the empty space on the other corner of your bathroom is a good choice, you can transfer it there. You just have to make sure that it's near a source of water.
Like most freestanding tubs, this Woodbridge tub has a very simple design, but it exudes an air of elegance. With its exquisite white color and high gloss finish, you can add a unique charm to your bathroom. The design is one thing, but its main features are definitely the real deal.
Even with a small frame, this tub can hold up to 55 gallons of water. This is enough to keep your body soaked and submerged underwater. It is made from white Lucite acrylic which is reinforced with Ashland resin and fiberglass for more durability. The material can also retain the temperature of the water for a longer time.
The glossy finish is stain-proof and scratch-resistant as well, so even if you have kids playing with their toys on the side, your tub is perfectly safe from damage.
You can also check our article on How Much Does A Bath Fitter Tub Cost?
Conclusion
There are so many soaking tubs for small bathrooms to choose from. You just need to figure out the brand and design that you want and the place where you will install it. The freestanding models are also great options as you can move them anywhere. Take your time and find the soaking tub that would fit your preference.
If you are searching for the best soaking tubs for your small bathroom, it won't be too difficult as long as you know where to find them. Check out some of the best brands and models to help bring the aesthetic and functionality of your bathroom to the next level.